Living Donors Are Lifelines
Thousands of people are in need of kidney and liver transplants. While many are successfully transplanted each year, the growing need exceeds the number of kidneys and livers available from deceased donors.
You can help.
Living donation is when a donor gives a kidney, a lobe of the lung, a portion of the liver, pancreas or intestine to a family member, friend, colleague or stranger as an alternative to waiting on the national transplant waiting list. Living donation allows more patients to be moved off of the waiting list, thus increasing the existing organ supply.

More than 6,500 living donations take place each year.

Some people choose to become "altruistic" living donors, meaning they donate to someone they don't even know.

Living donors can provide a valuable lifeline to those waiting for a transplant.
Pictured: FBI Agent Bridgette Trela donated a kidney to her longtime co-worker's wife Rita Frazier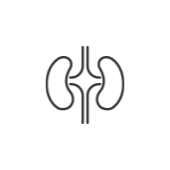 A Kidney
This is the most common type of living donation. Living donors can live a normal life with only one kidney.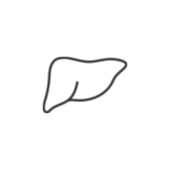 A Lobe of Liver
Cells in the remaining lobe of the liver grow or regenerate until the liver is almost its original size. The re-growth of the liver occurs in a short period of time in both the donor and recipient.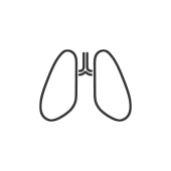 A lung or part of a lung, part of the pancreas, or part of the intestines
Although these organs do not regenerate, both the donated portion of the organ and the portion remaining with the donor are fully functioning.
How Do I Become a Living Donor?
Contact a regional transplant center for more information about how you can become a living donor.