How Donation Works
Registering to be an organ, eye and tissue donor is a decision you make while you're alive. While you yourself will never see the impact of this personal decision, it is a legacy that will be seen and felt by your friends, family, community and perfect strangers. Want to know how the donation process actually works? Read on.

Trauma & End-of-Life
When a patient experiences a traumatic injury, emergency medical personnel will immediately begin lifesaving procedures, whether at the scene of an accident or in a hospital. Every effort is made to save the patient, regardless of designation status.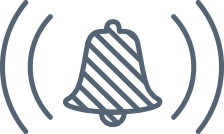 Referral
Once a patient is determined brain dead by a doctor(s) who are unrelated to the donation and transplant process, the hospital must refer the patient to their designated organ procurement organization (OPO).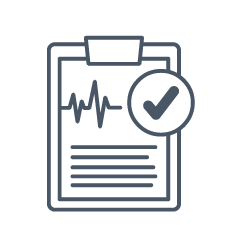 Evaluation
A specially trained organ recovery professional from the OPO goes to the hospital to see if the patient is medically suitable to be an organ donor. Even after the patient dies, the ventilator provides oxygen to the major organs while the family considers organ donation. The OPO, not the physician, evaluates to determine if organ donation is an option.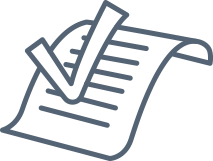 First-Person Authorization
Infinite Legacy will check the state or national registry to determine if the patient is a registered donor. If he/she is a registered donor, Infinite Legacy will inform the family that their loved one decided while he or she was living to give the gift of life to someone who truly needs it. Infinite Legacy maintains a legal obligation to observe all end-of-life decisions, including donor designation. The states of Maryland and Virginia as well as the District of Columbia recognize this as a legally binding decision. Infinite Legacy and all hospitals are legally obligated to honor advance directives, including organ, eye and tissue recovery decisions by the patient.

Authorization
After the doctor talks to the family about the patient's death, a specially trained family services coordinator from Infinite Legacy discusses the option of organ, eye and tissue donation. The family is given time to ask questions and think about it before they decide. This decision is much easier if the family has already discussed organ, eye and tissue donation at an earlier time or if the deceased individual has already given authorization for donation by being listed on the Donate Life Maryland, Donate Life Virginia, Donate Life DC or the National Registry.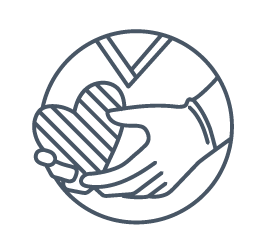 Organ Recovery
Once authorization is granted, either by first-person authorization or family authorization, organs are recovered by the transplant surgical team and allocated to help save the lives of those on the national transplant waiting list. Recipients are determined by a computer matching system based on a variety of factors such as blood and tissue type, time waiting and location.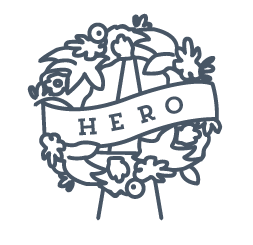 Funeral Arrangements
Families can proceed with regular funeral arrangements. The decision to donate does not affect the option of an open casket, nor does it delay funeral services.
How is Tissue Donation Different from Organ Donation?
While less than one percent of hospital deaths meet the criteria for organ donation (usually the patient must be brain dead), tissue donation is open to nearly everyone. Hospitals are required to report all deaths to their designated OPO.
If the tissue donor meets donor eligibility, the registry is checked. Once authorization is verified or consent is given by the potential donor's family, a medical team is dispatched by the OPO. Each tissue donor can save and enhance more than 75 lives.
Watch this Video to Learn More About the Organ Donation Process
What Organs and Tissues Can Be Donated?
One person can save up to 8 lives through organ donation and enhance more than 75 lives through tissue donation.